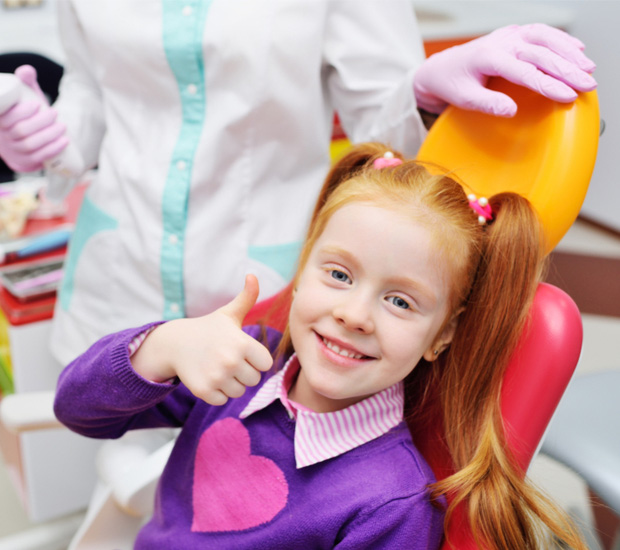 24 Hour Emergency Pediatric Dentist
Asheville, NC
A 24-hour emergency pediatric dentist can provide the fast relief your child needs when they find themselves dealing with a dental problem that requires urgent care. If you are unsure about what constitutes a dental emergency, give us a call. Our team is here to help ensure your child receives the care they need to keep their teeth healthy.
We will identify the source of the child's pain and administer immediate treatment, if necessary. Our goal is to prevent the injury from continuing to cause pain. We can also help prevent lasting damage to the child's oral health from certain issues.
To schedule an appointment at Dennis R. Campbell, DDS or learn more about our 24-hour emergency pediatric dentist, call us at 828-417-3828 today.
What Constitutes a Dental Emergency?
An oral health issue counts as a dental emergency if it is accompanied by excruciating pain, heavy bleeding, or an infection. Dental problems that might require a 24-hour emergency pediatric dentist include:
Knocked-out teeth
Tooth decay
Broken or fractured teeth
Infected teeth
Cuts that affect the soft tissues in the mouth
Toothaches
Discomfort caused by oral appliances like braces
Impacted teeth
Getting fast treatment for any of these issues often allows the dentist to save the tooth with less invasive treatments. For example, it may be possible to reattach a knocked-out tooth if the patient gets to a dentist within a few hours. No matter the type of injury or issue, calling us can help to determine what is the right course of action for the child's health.
Delaying treatment closes out that window, which means the dentist will need to replace the lost tooth with an implant or some other restoration. The patient ends up getting more invasive treatments and spending more money when they could have saved the tooth that fell out with cheaper, less intrusive treatments.
Finding the Right 24-Hour Emergency Pediatric Dentist
The search for an emergency dentist should start before your child develops any dental issues that require urgent treatment. In the example of a knocked-out tooth, parents cannot afford to spend a few hours trying to find a dentist that suits their needs.
24-hour emergency pediatric dentists provide welcoming environments that make it easy for children to feel comfortable while getting the treatments they need. Our pediatric dentist has additional training on how to help children relax during the treatment. In many cases, a 24-hour emergency pediatric dentist can also handle a child's non-emergency dental needs during their regular hours.
Reasons why parents should seek a 24-hour emergency pediatric dentist if their child develops a dental emergency include:
There is no need to wait weeks before seeing an emergency dentist
We will help to see the child as soon as possible
Emergency treatments help to prevent the issue from developing into something more severe
Emergency dental treatments often end the pain and discomfort the child is experiencing
Taking your child to an emergency dentist
Here are some of the common reasons why parents might need to take their child to a 24-hour emergency pediatric dentist.
Fractured or broken teeth
A fractured or broken tooth is one of the most common dental emergencies for children. It is often the result of hard contact during sports, roughhousing, accidents, biting down on hard foods, or other activities. Parents should use dental wax to cover up broken edges of the broken tooth to prevent it from damaging soft tissues in the mouth while getting ready to head to us for treatment.
Knocked out tooth
A knocked-out tooth can be a result of trauma to the face. It should immediately be placed in warm milk or saliva to preserve it while the parent takes the child to an emergency dentist. In some cases, it is possible to reattach the knocked-out tooth with a simple procedure.
Toothaches and pressure
A toothache is often a sign a child needs to see a dentist immediately, especially when it includes any ear pressure or pain.
Tooth decay
Tooth decay is another common reason why a child might need an emergency trip to the dentist. Untreated tooth decay can breach the pulp chamber, making the tooth prone to infection.
Infection/abscess
An infected tooth can often include severe toothaches. It can also come with other symptoms like fever, swollen gums, pus coming from the gums, and bad breath. An oral infection can spread to other parts of the body, such as the brain, where it can be life-threatening.
Loose or lost filling
A dislodged filling can fall out and leave a cavity that is exposed to irritants in the mouth like acids and bacteria. As a result, the cavity gets more prominent, increasing the risk of infection, and the person might experience toothaches.
Orthodontic injuries and pain
Children and adolescents who are straightening their teeth with orthodontic appliances like braces and expanders sometimes experience severe discomfort. A 24-hour emergency pediatric dentist can help to stabilize the child's oral appliance and reduce any pain or discomfort.
Worn down enamel
A child's teeth can become worn down as a result of habits like teeth grinding. At times, such damage to teeth can lead to severe toothaches, prompting an emergency trip to the dentist.
Call Us Today
If your child has an immediate need for dental treatment or you need advice on an oral health issue, call us at 828-417-3828 to schedule an appointment at our Asheville practice and get your child the treatment and relief they need.
Frequently Asked Questions
What is a dental emergency?
A dental emergency is an oral health issue that requires immediate treatment. Such issues are often accompanied by persistent pain that rules out waiting weeks to see a dentist as an option. Our team can help you determine the most effective course of action if your child has a dental emergency and provide treatment for a variety of issues.
What does a 24-hour emergency pediatric dentist do?
These oral professionals provide the care children with dental emergencies need. Pediatric dentists have additional training on how to treat children and handle their specific needs at the dentist.
What are some common dental emergencies?
Common oral issues that are classified as dental emergencies include knocked out teeth, infected teeth, broken and chipped teeth, severe cuts to the soft tissues in the mouth, and loose dental restorations.
How long does my child need to wait to see a 24-hour emergency pediatric dentist?
Emergency dentists typically see patients on short notice. When a child needs emergency dental treatment, give us a call, and we will see you as soon as possible. We will also offer advice on how to proceed and ways to help relieve some of the pain while heading to our office.
What happens when a problem that requires emergency care does not get treated?
The issue will typically become worse, and so will any pain and discomfort that comes with it. As a result, the child will likely need more treatments than would have been needed if they got emergency care at the appropriate time. The most crucial step is to give us a call, even if the parent is unsure of what the child.
Recent Posts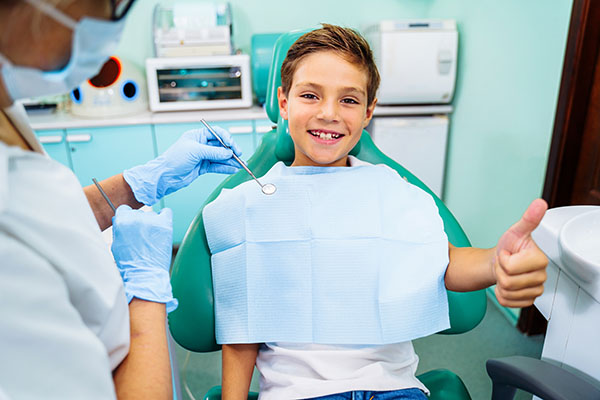 Dental sealants for kids are an important part of a child's oral health care routine. They can help protect teeth from cavities and decay, but many parents are unaware of the benefits associated with sealants. This blog post will discuss the benefits of dental sealants for kids and why they should be part of your…