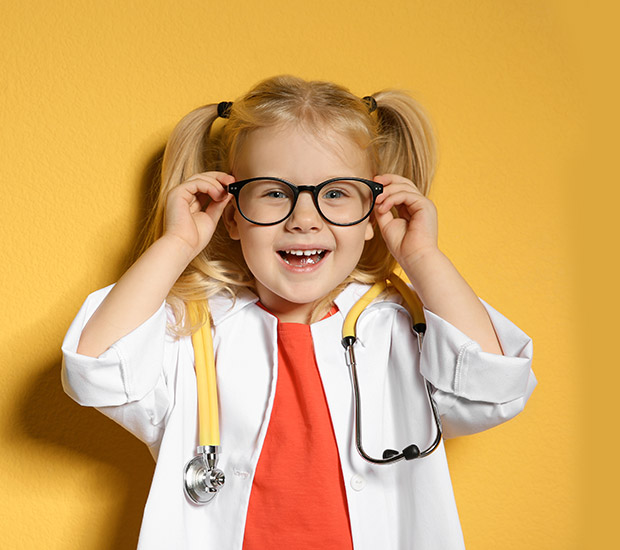 Hospital Dentistry
Asheville, NC
Hospital dentistry is an oral health field that integrates medicine and dentistry to provide dental care for patients with medical issues that can hinder a treatment process. When it comes to children, there are a variety of benefits from medical professionals combining efforts to help children grow up with healthy teeth. A number of oral health conditions can affect the child's overall health, and vice versa.
As a pediatric dentist, we can help treat dental issues and help develop a plan with other medical professionals that take multiple aspects of the patient's health into account. This way, if there are any conditions throughout the body that affect the child's teeth, then we can help with the treatment process.
To learn more about hospital dentistry or schedule an appointment, call Dennis R. Campbell, DDS and our team at 828-417-3828, today.
A Child's Developing Health
When it comes to children and their oral health, their teeth are continuing to develop. Developing teeth require ongoing care and professional treatment. There are various health issues that can influence the condition and development of a child's teeth. With hospital dentistry, we can help to ensure the child receives the proper care they need for their teeth to continue growing healthy.
Possible reasons for why dental patients might require dental care in a hospital setting include severe mental or physical disabilities, multiple health issues, or systematic diseases. Such issues can increase the risk of complications developing as a result of treatment, so a hospital provides the ideal situation for the care of such patients. Some health conditions can include:
Cardiovascular diseases like ischemic heart disease and arterial hypertension
Cardiac arrhythmias
Respiratory diseases like COPD and asthma
Renal failure
Liver failure
Endocrine disease
Hyperthyroidism or hypothyroidism
Cushing Syndrome
Addison's Disease
Diabetes Mellitus
Neurological conditions like Epilepsy
Combining Treatment Methods
By taking multiple aspects of a patient's health into account, we can help set up a treatment plan with their best interests in mind. If there are any potential issues that will prevent a child's teeth from developing properly, then we can help. Our goal is to treat immediate issues while also overseeing the child's development. Hospital dentistry provides services like:
Comprehensive dental treatments for long-stay hospital patients
Complicated dental treatments that have been referred to a hospital
Comprehensive treatments for patients dealing with health conditions that make treatment in a hospital setting a better alternative
Reconstructive treatments for patients whose dental structures have been damaged by trauma or abnormal development
The Treatment Plan
During the treatment process with hospital dentistry, we will examine the patient's teeth. When we examine the child's teeth, we will also review their medical history, current condition, allergies, and any other relevant factors. If the patient needs treatment, but cannot receive it due to certain health conditions, we can help work with the other medical professionals the child see to determine the most effective course of action.
Oral and maxillofacial surgery addresses a wide range of issues that affect the neck, face, jaws, and mouth. Our team can help evaluate if the patient needs something like oral surgery and the extent of the treatment. We also provide pediatric Invisalign to help correct crooked teeth. We also offer braces. However, some children may need to wait to receive this treatment.
In other cases, we can map out the teeth straightening process over several years. By doing this, we can help to keep a child's teeth growing in the proper alignment throughout their life. We can recommend treatment to help correct issues like crooked teeth, overbites, underbites, spaces between teeth, and crossbites.
We can also work with patients that need oral surgery but are wearing braces. In this case, we would need to remove the braces so the child can receive the surgery. Then we would place the braces back on the teeth.
Benefitting a Child's Oral and Overall Health
When it comes to restoring damaged teeth, we can recommend several possible procedures, including dental crowns, sealants, fillings, and bonding for kids. We also offer baby root canals. Even though baby teeth fall out over time, it is crucial to make sure they do not fall out until they are ready. If a tooth is knocked out of a child's mouth while playing a sport or due to an accident, it may be necessary to receive a checkup at a hospital first.
While we can help with dental treatment, a child may need treatment for their body as well. Hospital dentistry allows us to ensure all aspects of the child's health receive the necessary examination and treatment. With the proper treatment, we can help keep a child's teeth and health on track for healthy development.
Call Us Today
To learn more about Hospital dentistry or to schedule an appointment, call us at 828-417-3828 today.
Frequently Asked Questions
What do hospital dental facilities do?
A hospital dental practice is a specialized dental facility that can provide pediatric, restorative, and orthodontic treatments. We can work with other medical professionals to help ensure children receive the proper care they need. We provide pediatric dental services that include restoring damaged teeth, preventive dentistry, straightening teeth, correcting bite issues, and 24-hour emergency dentistry services.
Why do people with chronic illnesses require special dental care?
Chronic conditions can affect the body's ability to recover and weaken the immune system. For such patients, getting dental treatments comes with increased risk. Dental hospitals have access to information like the patient's medical history and any relevant tests that have been performed in the past. The combination of medicine and dentistry at hospital dental facilities also means the oral professional working on the patient is well equipped to deal with any complications that can arise.
Why would a child need hospital dentistry?
There are a variety of reasons why a child might need a hospital dentist. For example, children with severe conditions that can affect their oral health and physical health will need to seek treatment that can take these factors into account. We can help to address all factors in greater detail during a consultation.
Do certain treatments increase the risk of complications during dental treatment?
Yes. For example, people getting chemotherapy or radiation treatment for cancer have special dental needs since these treatments can lead to tooth decay, infections, and mouth sores.
Do hospital dentists provide general dental care?
These oral professionals provide comprehensive treatments to patients who are unable to go to general dentists due to health conditions or disabilities. While we do provide pediatric dental care, we have expanded our services to more than what a general dentist provides.
Recent Posts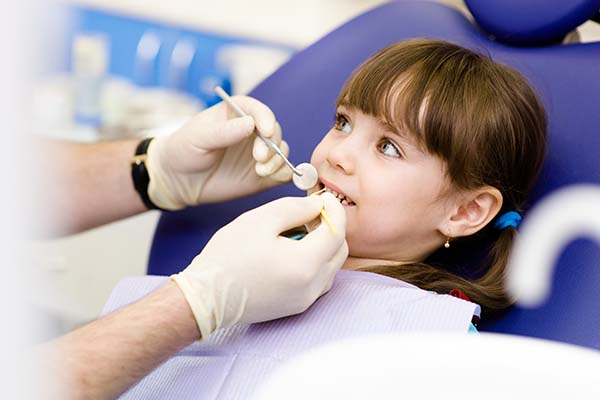 Many parents neglect early cavity treatment for kids, as they may feel that it is not essential because the child's teeth will eventually fall out and be replaced by permanent teeth, anyway. However, diagnosing and treating cavities in kids as early as possible is incredibly important. In this review, we discuss the reasons that early…